Solo Backpack Sprayer Booms, Extension Tubes and Wands
Solo Spray Wands & Extension Tubes attach easily with no tools required. Spray into hard to reach areas and over your head more comfortably. The Solo Two Nozzle Spray Broom is a great time saver for the gardener by spraying two rows at the same time.
Extension tubes attach to wands to extend length. Spray wands attach to Shut Off valve only.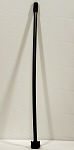 Solo Spray Wand 20 Inch
$14.99

A64312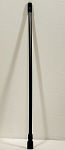 Solo Extension Tube 20 Inch
$18.99

A36900

Solo Brass Spray Wand 60 Inch
$39.99

A79850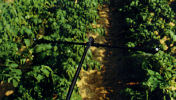 Solo Two Nozzle Spray Boom
$39.99

A36886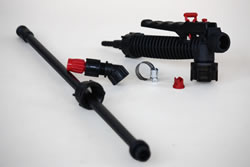 Solo 4900170N 28 Inch Universal Sprayer Wand
$19.99

C7226525
Pump Sprayers



Sprayer Parts

Lawn and Garden Sprayers

Deck Sprayers

Backpack Sprayers

Chemical Sprayers

Commercial Sprayers

Spray Bottles




Pressure Washer Parts



Pressure Washer Nozzles

Pressure Washer Wand

Pressure Washer Hose

Karcher Pressure Washer Parts

Wagner Paint Sprayer Parts



Paint Sprayer Tips

Airless Paint Sprayer Hoses

Paint Sprayer Guns

Wagner Paint Sprayer Repair Kits

Solo



Solo Backpack Sprayers

Solo Hand Sprayers

Solo Portable Sprayers

Solo Sprayer Parts

Chapin



Chapin Backpack Sprayers

Chapin Hand Sprayers

Chapin Portable Sprayers

Chapin Sprayer Parts

Gilmour



Gilmour Hand Sprayers

Gilmour Sprayer Parts

Howard Berger



Howard Berger Portable Sprayers

Howard Berger Hand Sprayers

Landscapers Select



Landscapers Select Sprayers

Safety Equipment



Hose End Sprayers

Disposable Coveralls

Respirators

Safety Gloves

Safety Goggles


Our Mailing Address:
Sprayer Outlet
1035 Sylvatus Highway
Hillsville, VA 24343